Residential Pest Control For Westchester County
You might think that keeping your home clean and tidy is enough to prevent a pest infestation. Unfortunately, the reality is that a pest problem can emerge at any time and for any number of reasons. As the seasons change from fall to winter, pests will view your home as a haven from the cold and will come inside looking for food, drink, and a resting place. During the warmer months, pests often prefer the solitude of lightly-trafficked areas, like basements or attics, as a place to nest and breed.
By working with the pest control professionals here at Hello Pest Control, you can ensure that any possible attractants in your home, such as food crumbs on the floor, poor drainage, or plumbing that leads to moisture buildup, are dealt with swiftly, and before pests can take advantage of them. Don't let the creepy crawlies catch you off guard. Consider a pest management solution that will focus on every aspect of pest control, from prevention to elimination.
Take a look at the locations we service below! If you don't see your city or town listed, we may still be able to help. Reach out to us today!
Eastchester
Elmsford
Goldens Bridge
Granite Springs
Harrison
Hartsdale
Hastings
Hawthorne
Irvington
Jefferson Valley
Katonah
Larchmont
Lincolndale
Mamaroneck
Maryknoll
Millwood
Mohegan Lake
Montrose
Mount Kisco
Mount Vernon
New Rochelle
North Salem
Ossining
Peekskill
Pelham
Pleasantville
Port Chester
Pound Ridge
Purchase
Purdys
Westchester County's Natural Choice For Commercial Pest Control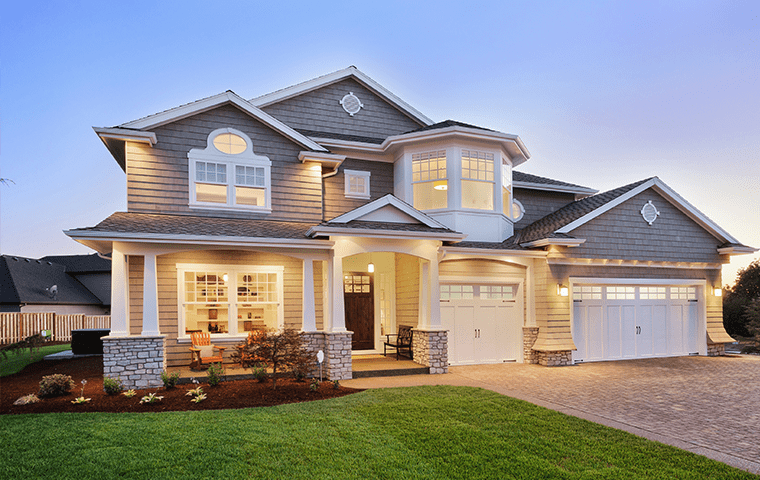 At Hello Pest Control, we present you with options for your business that will allow you to deal with the root causes of pest problems in order to arrive at more permanent solutions. We have experience serving commercial industries, including restaurants, hotels, rental properties, and manufacturing facilities.
We know how challenging it can be to treat and eliminate pest infestations in an area where your reputation is the most important factor. If you own a restaurant or any other business that serves food, you are likely aware of how harmful a health inspection grade of anything less than an A can be to your reputation. A failed health inspection can result in millions of dollars in lost revenue. Pests can contaminate your food and food preparation areas and can even spread diseases to your staff and customers.
No matter what kind of business you have, social media makes it easy for bad news to travel fast. Don't let your business be the brunt of the latest accusatory Facebook post. Be proactive with your pest management solutions by considering Hello Pest Control for all your commercial pest control needs.
Our Pest-Specific Service Options In Westchester County
Bed Bug Control In Westchester County
Signs of a bed bug infestation include spots of blood on sheets, discarded exoskeletons, and itchy red welts on the skin. If you've noticed any of these signs, it's important to take action immediately. Bed bugs breed quickly, and a small infestation will soon turn into a large one.
Make sure you have Hello Pest Control to handle your bed bug infestation. Our pest control team is fully trained to deal with bed bugs in the most effective and efficient way possible.
Keep Rodents Out Of Your Westchester Home Or Business
Rodents are a serious problem for home and business owners. Not only do they chew everything in sight, but they also spread harmful diseases. While you can trap a few of these pests in an attempt at DIY rodent control, they become more difficult to eliminate as their population grows.
If you have a problem with rats or mice, Hello Pest Control offers superb rodent control solutions. We will eliminate the active infestation in your home or business, seal up entry points, and help you make modifications to avoid recurring infestations.
Mosquitoes Shouldn't Keep You Out Of Your Westchester Yard
Mosquitoes are one of the summer's greatest annoyances, but they're also one of the summer's greatest health threats. Mosquitoes are responsible for the transmission of many dangerous illnesses, including malaria, West Nile virus, Zika virus, and more.
You can prevent mosquitoes from gravitating to your property by clearing areas of standing water, but if you have swampy or low lying areas on your land, this can be next to impossible. Contact Hello Pest Control to receive a fully integrated mosquito control plan that will neutralize breeding grounds and reduce adult mosquito populations.
Termite Control In Westchester County
Termites are a common nuisance in our area. They burrow through the wooden structures on your property, slowly weakening the structural integrity over time. Preventing termites is the safest way to protect your home. Still, even if termites are already active, Hello Pest Control is the trusted pest control company in Westchester County to both inspect and treat termite infestations successfully.
Removing Stinging Insects From Your Westchester County Property
Stinging insects make being outdoors unbearable and are especially dangerous for people who have allergic reactions to their stings. However, bees are beneficial to the ecosystem and best handled by professionals who can successfully and safely relocate them.
The technicians at Hello Pest Control know the difference between different types of stinging insects like wasps, bees, and hornets. We do our best to make sure we rid you of harmful stinging insects while safely relocating beneficial bees.
Tick Control In Westchester County
Ticks pose serious health hazards, carrying a range of infectious diseases, including Lyme disease, which can be deadly. Keeping away from these pests is difficult if they live on your property.
Hello Pest Control can help identify tick hiding spots and apply treatments to make sure these pests won't end up inside your home or business.
Contact Hello Pest Control
You might feel tempted to attempt DIY pest control techniques and products when a pest problem arises. While it may seem easy to engage in preventative measures yourself, managing a pest infestation once it has occurred is much harder than it looks. Don't play around with expensive and potentially harmful insecticides or waste time experimenting with safer, but less costly or ineffective home remedies.
The next time you have a pest infestation on your hands or want to find out more about preventing one from becoming a major headache, avoid the hassle and contact Hello Pest Control instead. Our professional pest control technicians are highly trained and able to handle any type of pest problem, no matter how big or small.
Give Us A Call!
Complete the form below to schedule your no obligation inspection.