Why Ants Invade Bronx Homes And What To Do About It  
4/15/2021
Let's take a moment to talk about pests we never take the time to notice, but probably have the most of in the yard: the humble ant. Ants are about as wildly variegated as pests could be. Some are cream-colored, others are red, many are black, and a few in between have multiple colors. But the differences run deeper than that. Some ants are dangerous, and some are not. In the end, almost all ants are hard to get rid of, especially once they have decided to settle down in your home, lawn, or business.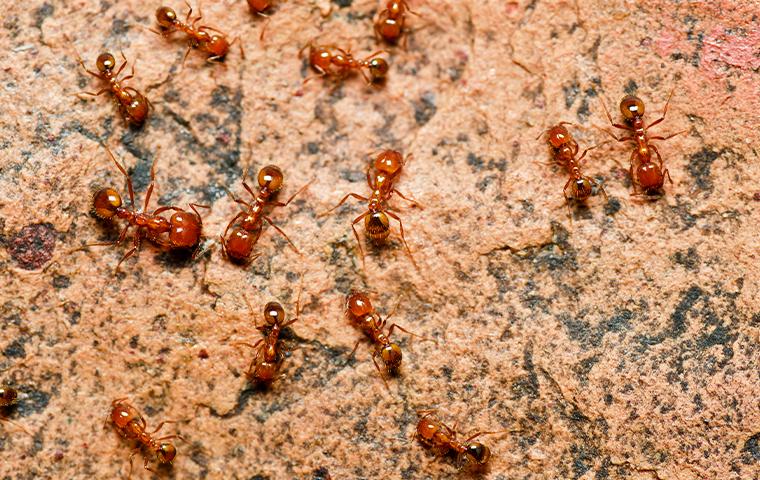 Why Ants Invade Bronx Homes And What To Do About It
We get a lot of ants around Bronx county, as we are all too familiar. Various insect species can be found in virtually every backyard, some of them much worse or more dangerous than others. Common ant species in Bronx county include:
The Fire Ant
The Carpenter Ant
The Little Black Ant
The Argentine Ant
There are several reasons why ants decide to enter into Bronx houses, some of which are controllable with prevention and household TLC. Here are a few of the most common reasons below:
Your home has a lot of food or garbage that is easily accessed. This includes food items under tables, crumbs in carpets, or drinks smeared on counters.
Your home has a lot of water availability. Household humidity can be a contributing factor, as are leaky pipes, clogged drains, and water puddles.
Your home is compromised to the outside world. There may be cracks, crevices, and other bits of fracture that have allowed ants to come inside.
You will need to act fast if ants have already entered your home. You may be playing with forces that are greater than you can handle alone.
Remedies For Ants That Have Invaded Your Bronx Home
What if ants haven't already broken into your home? By choosing to take action now, you are already working towards a hopeful and pest-free future. Remedy the attractant factors of your home and protect the indoors by following these helpful steps:
Check screens and door sweeps for signs of damage or rot. Replace anything amiss as soon as possible.
Seal up gaps forming in the structure of the home, especially in the sides of walls, foundations, and around entry points such as doors and windows.
Store food and trash bags properly both inside and outside the home. Manage the proper disposal of food waste from plates or cups into plastic garbage bags.
Clean up food spills or leaks promptly and regularly.
Complete deep cleanings of less considered spaces in the home, especially cupboards and underneath heavy appliances.
How ants entered your home might not be clear, but the problems they cause inside and outside the house will be apparent enough. Get help, protection, and free inspections from the crew at Hello Pest Control as soon as possible.
Need Help? Say Hi To Hello Pest Control
Ant control is difficult, and it is unlikely that you will be able to navigate things on your own. That's why the best form of ant control always comes from professional assistance, especially that from Hello Pest Control.

At Hello Pest Control, we've said 'hello' to clients and 'goodbye' to bugs for over 30 years. Our team of ant control specialists faithfully deliver treatments, inspections, and follow up visits for households all over Bronx county. No matter what type of ant species you may be facing today, trust the team at Hello Pest Control to make things right. Get the ball rolling on affordable ant control by calling Hello Pest Control today.